Please select an Entry Level Barcode Printer product from the range below:
Showing 1–10 of 14 results
Postek C168 Series
Long lasting durability and ease of use, plus affordability are the hallmarks of the C168 Series compact printer. The direct thermal and…
Postek Q8 Series
The compact, cozy design makes the Q8 printer the best choice for those space limited applications. The unique mechanism guarantees highly reliable…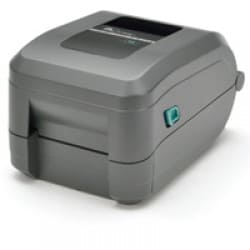 Zebra GT-800
Providing enhanced performance and reliability at a competitive price, the GT800™ direct thermal/thermal transfer desktop printer offers a wide range…
Zebra GT-820
Providing enhanced performance and reliability at a competitive price, the GT820 direct thermal/ thermal transfer desktop printer offers a wide…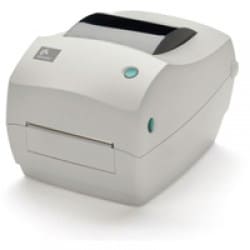 Zebra GC-420
Zebra's feature-rich, competitively priced GC420™ desktop printer brings Zebra quality, durability and reliable performance to many low- to medium-volume, direct…
TCS TTP-247
The new TTP-247 thermal transfer desktop barcode printer series delivers more performance for the price than any other printer in…
TSC TTP-245C Series
The TSC™ TTP-245C series of desktop thermal barcode printer,label printer with its new, smaller footprint, offers the high performance that…
TSC TTP-244 Pro
The TTP-244 Pro offers the largest media and ribbon capacities in its class. Unlike most printers, it can easily handle…
TSC TA210 Series
The TA210 series thermal transfer desktop printer provides an economic solution to handle your most demanding label printing applications. TSC…
Godex RT700/RT730
Smart and Reliable Barcode Printer for a broad range of applications Advanced multi-purpose 4" desktop printer for light to medium…
Best Bar Code System Pvt. Ltd. has set up a new benchmark by delivering excellent and effective services in field of automation. We have earned a renowned name in the global market for managing business operation by delivering world class Entry level barcode printers and other products. Our dedicated team has decades of hands-on experience in field of automation. We are proud to work with many reputed industries, which have made us sure, that our certified professionals master various platforms.  We create opportunities for ourselves and for you to grow.
Best Bar Code World provides Entry level Barcode Printers, well known as Desktop Printers. We have a range of entry level printers that are associated with brands like Godex, Honeywell, TSC, Postek, Zebra, Argox etc. These desktop printers are often used for small scale operations of shipping, carton labels or printing MRP. These printers are specially developed and designed in accordance with the proper guidelines laid in the industry. You can profusely find these entry level barcode printers at the cash counters of food outlets, shopping malls and many departmental stores for precisely tracking the sold items stock. These printers give maximum output by using minimum space.
Though there are different types of Entry level Barcode Printers, some of them are as follows:
Postek C168 Series
Zebra GT-800
Zebra GT-820
TCS TTP- 247
TSC TTP- 244 Pro
TSC TA 210 series
Godex RT700/RT 730
Printers like TSC 244 pro and Zebra GT 820 provides limited output per day but the printing quality is unmatched.
Printers like Postek C168 come with external mount. This external mount without the hassle of changing the label rolls times and again increase print output per day.
Features:
Longer working life
Easy operation
Durable plastic body
High performance
Best printing quality
Specifications:
This 300mt ribbon supply keeps both lifetime and daily operating costs lower.
Ideal for:
Office use
Retail
Departmental store
Groceries
Like no other company, a wealth of experience that is brought by our founders has helped us in understanding the needs of our clients. Choose from a wide range of Entry level Barcode Printers to enjoy our service and after support.