Inventory Management Solution
Barcode Inventory Management Solution : Inventory Management Software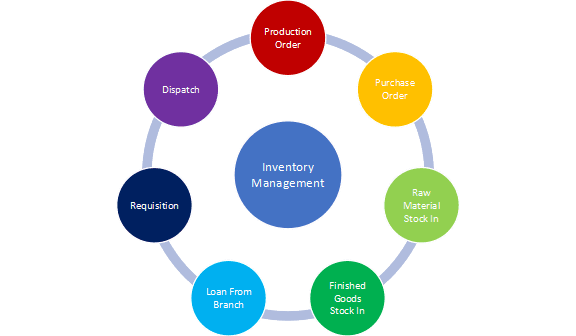 Inventory Management Solutions
Inventory Management Solutions helps organizations in reducing carrying costs and wastage of products due to reduce risk of non-usage. Batch level tracking and identification helps in monitoring & reducing pilferage, malpractices and mishandling of material.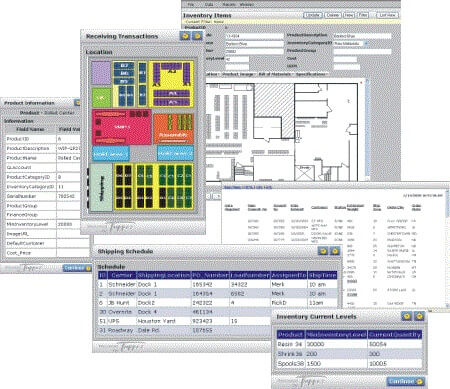 Custom Development of Inventory Software
We are a professional Custom Development of Inventory Software company. Our company provides the whole range of services of custom programming across a variety of information technologies and industry domains. We have been providing IT services to customers worldwide for more than 10 years already.
One of our specializations is inventory solutions. We carry out full-cycle programming of custom inventory management software and deliver all the related tech support services. Our specialists create effective IT solutions for better inventory management focusing on a customer's industry domain, business specifics and purposes in each case.
Solutions for Inventory Managemen

Our company designs and develops custom software solutions for the automation and/or optimization of inventory management. The solutions created by our specialists successfully perform the intended functions and help to solve a variety of specific inventory management tasks, including:
real-time inventory tracking
specifying of stocked goods
supply chain control
materials stock and replenishment management
production regulation and planning
lots, serial numbers and barcodes tracking
valuation and pricing (incl. multiple currencies)
quality management, expiry date tracking
items categorization, imaging
etc.
inventory software is a cost-effective inventory control system for use with warehouse, finished goods, WIP, customer fulfillment or any other transaction-based inventory control requirement. Our location-based tracking system supports both standard and scanning devices. inventory software is browser-based making all of the interfaces and reporting accessible through any browser in your enterprise.
We create custom inventory management systems according to the highest requirements of software quality and information security. Our specialists will project and implement a solution optimal for your business.
BBSPL Provides Barcode Inventory Management Solution, Inventory Management Software, Custom Development of Inventory Software, barcode inventory management, inventory and inventory management, RFID inventory management, inventory management system, barcode inventory management in India, inventory management solution providers, customized inventory management, inventory management solution in India, barcode based inventory, best inventory management system, inventory asset management, Inventory Software Delhi.
1. Supports handheld data collection devices from any manufacturer
2. Supports distribute, return, order, receive, and transfer transactions
3. Provides a flexible reporting mechanism
4. Compatible and easily integrated with other systems
5. inventory control software is browser based and can be used in multiple locations
*Batch level Identification is done by Barcoding each SKU
*Barcoding of each location where material is kept for error free tracking of the material
*Manual filling up of reports are replaced by Barcode Scanning
*Material tracking during inward movement i.e. from production and suppliers and outward movement i.e. to different departments, to customers or for QC
*Stock level management using LIFO or FIFO, or any other practice used within the company
*Physically counting and manual entry is removed by Cycle Counts using our technology
*Re-Order Auto alerts for items nearing stock outs