Inventory Management
We create top-quality, productive solutions for automation and optimization of merchandise control and accounting, production regulation and related processes.
Inventory Software
inventory software is a cost-effective inventory control system for use with warehouse, finished goods, WIP, customer fulfillment or any other transaction based inventory control requirement. Our location based tracking inventory software supports both standard and RF scanning devices.
The best inventory management software India is browser based making all of the interfaces and reporting accessible through any browser in your enterprise. inventory control software is also very configurable making it a great fit for mission specific applications.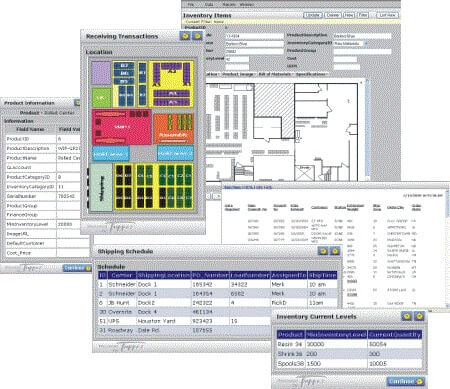 Our Services
Best Barcode System is one of the crucial aspects in business practice. Our company designs and develops software solutions for:
inventory control and accounting;
management of production process (e.g., finished goods, material );
tracking of orders, sales and deliveries.
The solutions we create for our customers help technologize and optimize inventory management and related processes. We provide the whole range of related information technology services, including:
Consulting and pre-project analysis
Prototyping
Full-cycle development of enterprise solutions for inventory management
Inventory management software product development
Software-as-a-Service development
DB programming
Mobile applications programming
Integration of inventory management software with other systems
Re-engineering and re-factoring
Migration and porting
QA services
Long-term maintenance and support
Software evolution
etc.
It's missed sales when your shelves are empty, while the inventory sits back in the stockroom, or worse, at the warehouse. Implementing BBSPL's inventory tracking solutions will lend you real-time visibility into your entire inventory, whether warehoused, in transit, or on the floor. Mobilize it with handheld computers and printers, wireless networks, and Barcode/RFID, all channelled into award-winning inventory tracking software and integrated by our experts.
BBSPL Provides inventory tracking solutions, inventry tracking software, Inventory Control Software, barcode based inventory, RFID based inventory, best best inventory management software India, inventory printer, inventory software in Noida, inventory suppliers in Delhi.

Profound domain-specific expertise
10 years of custom programming experience
A team of high-qualified software developers and QA engineers
Business analysis, elaborate planning, thorough study of business specifics, proficient project management
Reliable IT outsourcing
Quality and security
Excellent inventory management solutions
Check In/Out
Warehouse Management System
Stockroom
Tool
Crib