Warehouse Management System Software
Warehouse Management System(wms) Software from Best Barcode Systems helps you manage, control, and review stock levels in real time in a single facility or across an enterprise.
WMS Software is a feature rich, web-enabled, true Internet/intranet enterprise application, that provides full logistical and warehouse management, helping organizations manage consumable, production, and fixed asset items.

One of the most advanced and important features of the WMS Software is fully integrated web visibility. Providing a real-time window into the system, data can be viewed through a variety of methods including a web browser via the Internet, an Intranet, or utilizing a web-enabled cell phone or organizer. Security can be controlled to allow varying levels of access. Employees and customers can be given access to the appropriate level of information, decreasing the amount of time spent looking for data and increasing efficiency.
The system is flexible, configurable, customizable, and can expand in functionality through the future addition of modules as required.
warehouse management system software (WMS) – A warehouse management system software is intended to manage the business processes of a warehouse in order to be as efficient as possible when doing any of the following functions:
*Receiving inventory
*Putting away inventory to storage locations
*Picking inventory to support order or request
*Packing inventory
*Shipping inventory
Updating other business management systems with transactional information to support purchasing, customer support, management, etc.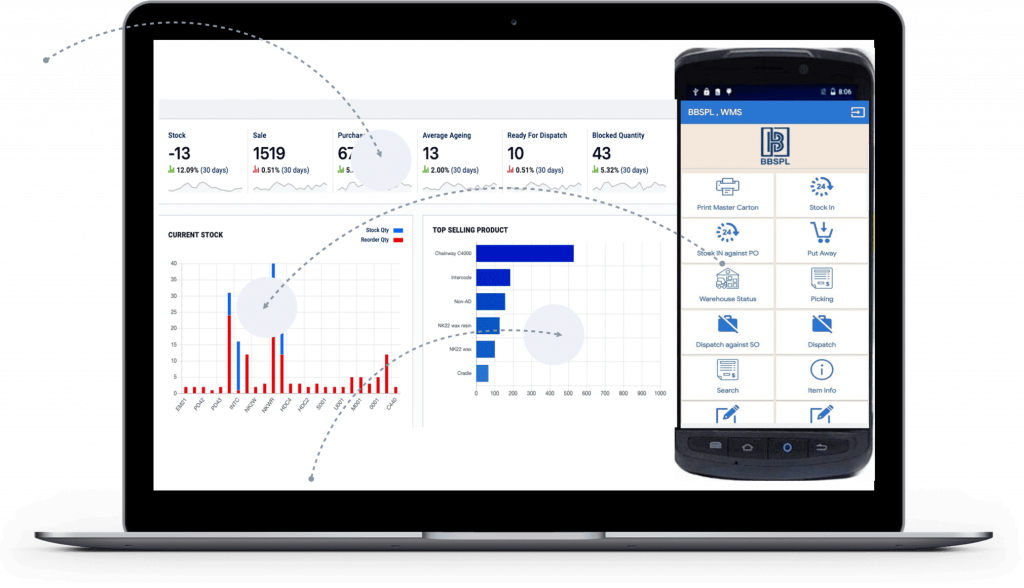 warehouse inventory management software : Our experience with Warehouse inventory Management System software is based around manufacturing and distribution operations. Most business management systems will tell you how many widgets you own, how much inventory you have on hand in dollar value, etc. etc. but what many of these systems don't do well is help to manage the inventory and the movement of the inventory through the four walls of a facility. A Warehouse Management System can help receive product in the door, put it away in a location the product is best suited for based on size and how often it is moved, direct the people picking orders through specific routes to increase efficiencies of picking order and so on. With an appropriately designed and implemented Warehouse Management System, a business can expect to see great efficiencies that will allow them to decrease the amount of inventory on hand, decrease order processing errors, decrease the order processing time and increase their customer satisfaction as a whole.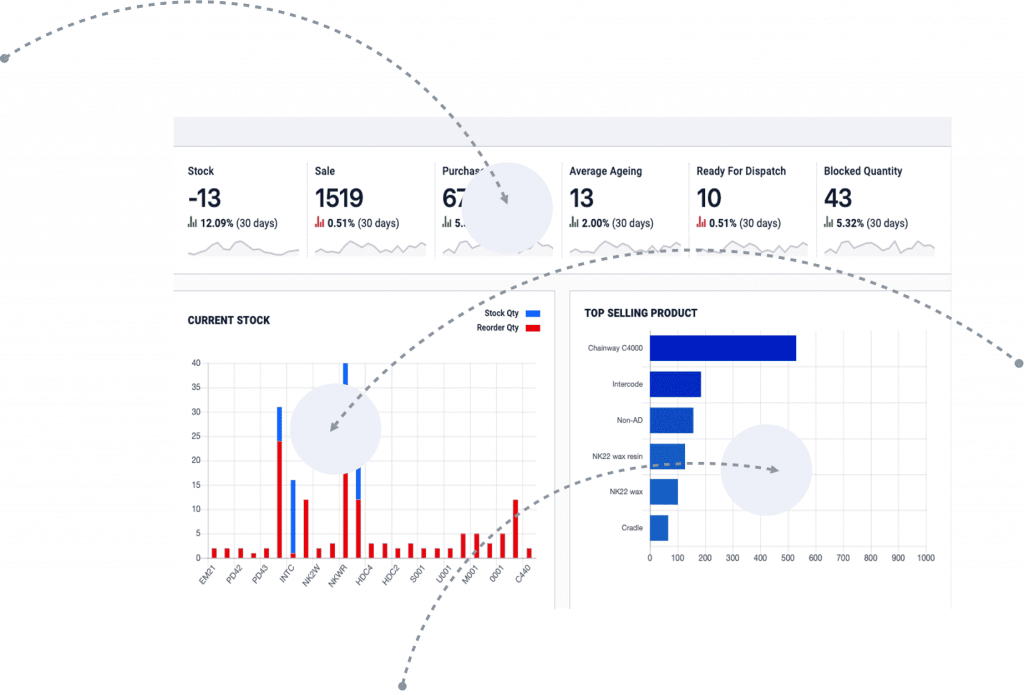 Warehouse Control System (WCS)- A Warehouse inventory Control System works in conjunction with a Warehouse Management System to help manage the interfacing of material handling equipment (conveyor, automated storage retrieval systems AS/RS, horizontal carousels, vertical lift modules, vertical carousels, sortation systems, palletizers, robotics, etc). A Warehouse Control System will help to route materials through the facility in the most efficient manner while using material handling systems.
Business Intelligence (BI) – Simply put, Business Intelligence provides statistical insight for your business so that you can make REAL and EDUCATED business decisions based on historical information as well as current or REAL-TIME information. There are many different ways to utilize Business Intelligence. It can be as simple as a spreadsheet to view historical sales data or as complex as a real time software platform that provides you with dashboards and instant notifications when certain events, also known as triggers, take place. This allows you to make sound business decisions based on real data and information.